Terrace Entrance Fencing Door Powder-Coated Steel Gate
Description:
1.The advatage of this fence includes corrosion resistance, aging resistance, sunshine resistance and weather resistance.
2.This gate is mainly applied in garden building, transport, breeding and machinery.
3.The simple and firm structure is made from weaving and welding process.
4.Frame / Post: Round tube or square tube.

Main Features:

1>Simple structure ,easy in installation.
2>PVC coated, smooth and bright, looks beautiful.
3>Galvanized and PVC coated, it has long services time.

Brief Introduction:

Our quality gates are all powder coated and galvanized for years of trouble free good looks and security. Post and brackets are Included. Galvanized Steel is iron that has been through the chemical process called galvanizing that protects steel from rust and corrosion. During this process steel is submerged in molten zinc at temperatures greater than 800°F. Zinc permanently bonds to steel and becomes a shield for the iron. Powder coating is the technique of applying dry paint to an item under high heat.

More Fence Product:
Welded Wire Fencing , Residential Fencing , Temporary Fencing , Crowd Control Barrier , Fence Post ...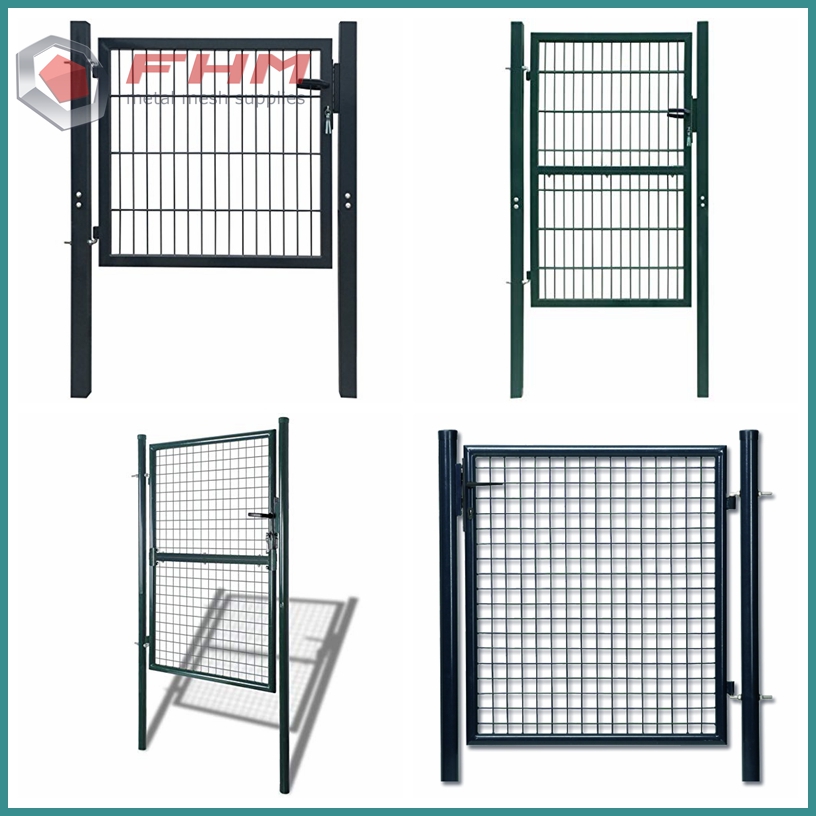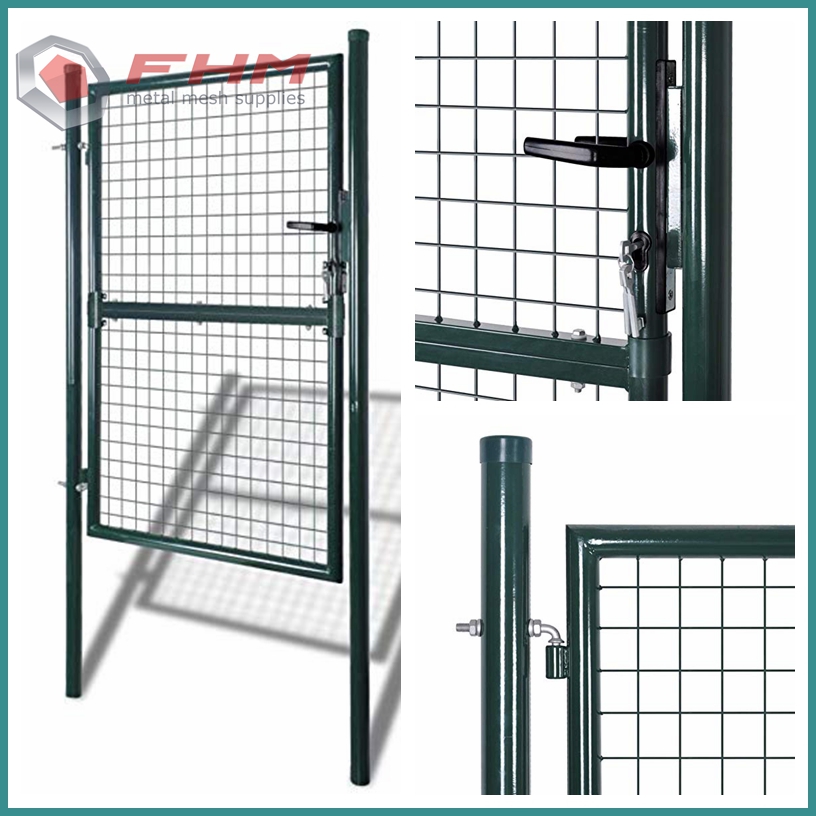 Specification:
Panel Size:
Height x Width: 1500x1000mm
Wire Diameter: 3mm
Mesh Size:60x60mm
FrameTube:48x2mm
Surface Treatment:galvanized wire and tube welded, then PVC coated

Round Post:
60x2x2000mm,galvanized and PVC coated
Color:Dark Green RAL6005

Type

Surface Treatment

Wire diameter

Mesh Size

Frame Pipe

Post Size

Round Pipe

Hot Dip Galvanized
Or
Powder Coating

3mm-5mm

50x50mm
50x100mm
75x150mm
50x200mm

48x1.8mm
48x2.0mm

60x2.0mm

Square Pipe

40x60x1.5mm
40x60x2.0mm

60x60x2.0mm

Application: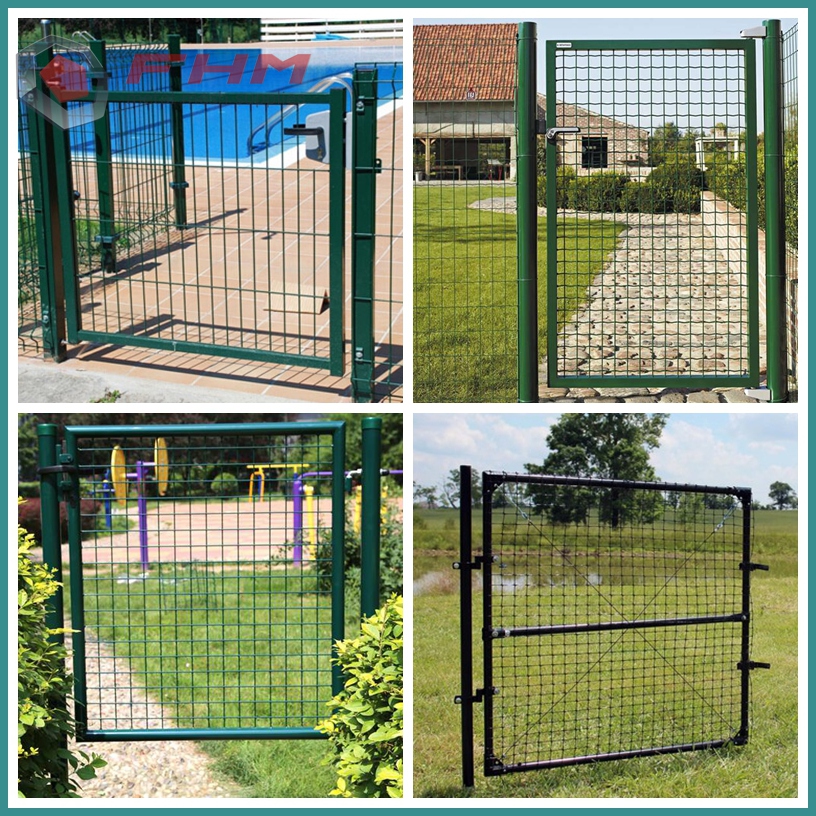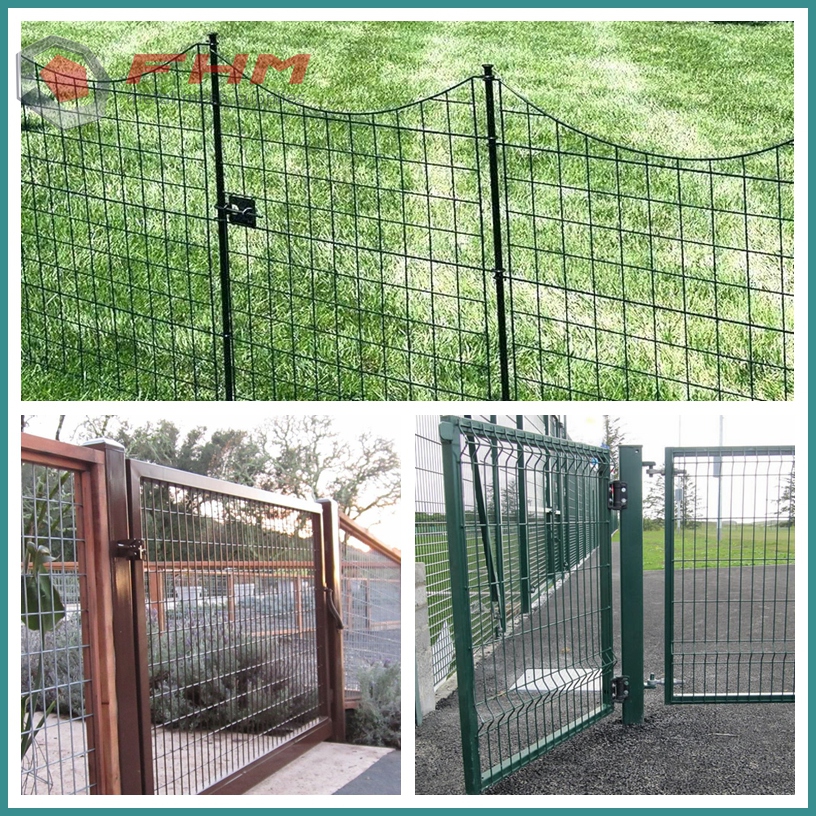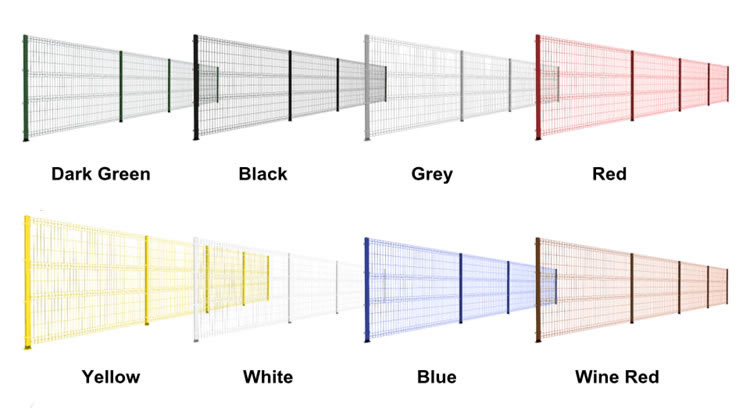 Product process: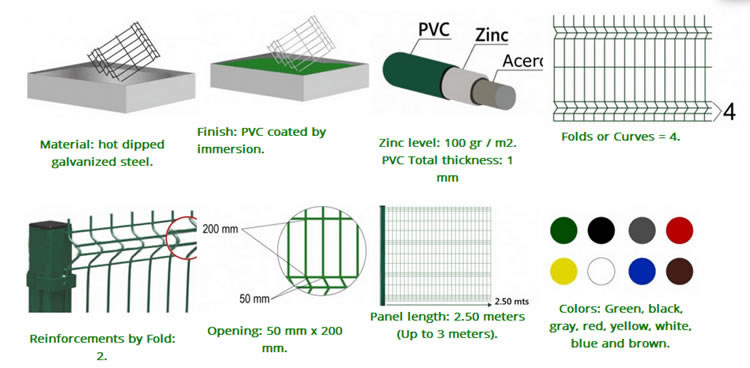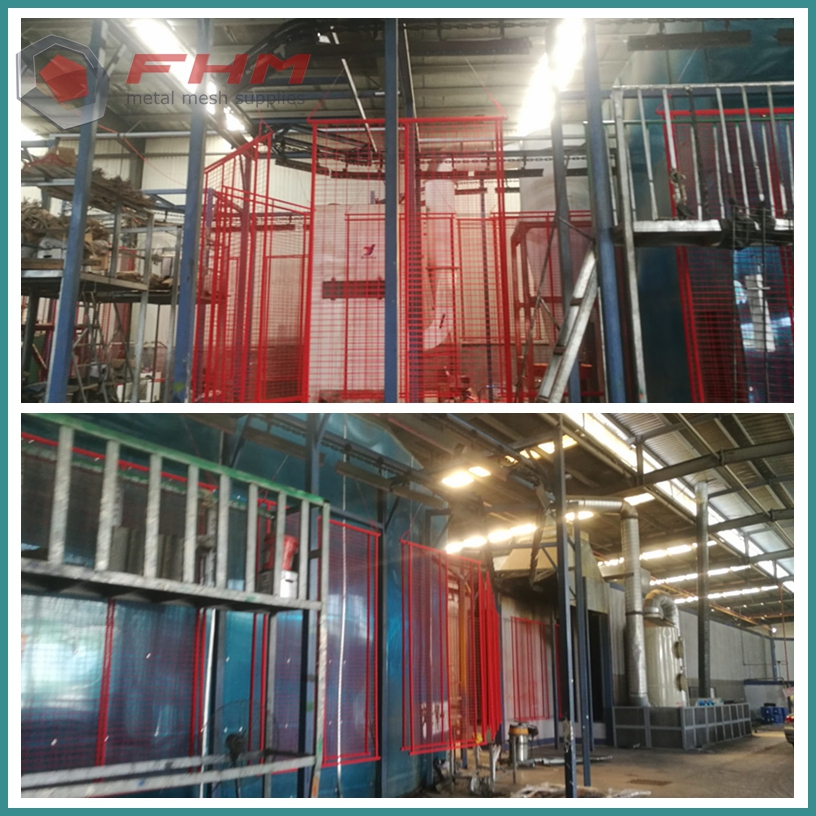 Packing and shipment:
1>Packing in bulk
2>packing in wooden pallet
3>packing in iron pallet